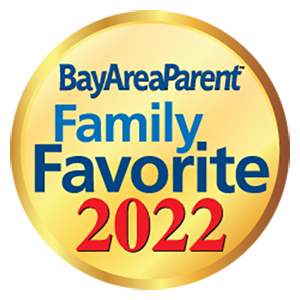 Green Stuff Summer Camp
Have your child spend a magical week at the UC Botanical Garden's award-winning nature camp. Green Stuff camp is a fun hands-on science day camp for children entering Grades 1 to 4, with a special "Alumni Week" for returning campers entering Grades 5 and 6.  Examples of activities campers enjoy include:
Go on a five senses tour of the Garden
Learn about amazing plant adaptations and habitat diversity
Collect seeds in our Crops of the World garden
Become a young botanist and see plant parts up close under microscopes
Keep a nature journal
Experiment with growing your own seedlings
Hunt for garden animals including birds, newts, lizards and compost critters
Discover how Native Americans of California traditionally use plants
Make art and crafts from plant material to take home
Investigate in a different part of the Garden everyday!
Green Stuff is a wonderfully small camp, limited to 10-12 children per week with 2 counselors, where each child gets very personal attention. The two counselors are a team of one lead staff with a degree and experience in childhood education paired with a well-trained UC Berkeley undergraduate or graduate student in Plant Sciences, both of whom have experience and a love for sharing with young children the wonders of the natural world.
---
Our 2023 Summer Camp weeks are listed below.
We are full.
Please join our Waitlists below to be notified if a space opens up.
---
Summer Camp Information & Policies
COVID-19 Protocols: Although Green Stuff camp is primarily an outdoor camp, we will follow the most current City of Berkeley and UC Berkeley campus health policies, which could include requiring face masks and checking vaccination status. Our camp requirements will be outlined on the Health Form to be completed by camp families in April.
Before camp care or Aftercare is not available Summer 2023.
Refunds, less a cancellation fee ($100), will be issued only if your cancellation request is made before May 1st. No refunds or credit will be given after that time. Please choose your camps carefully.

Registration transfer to another week of camp may be made if space permits and it is requested before May 1st.
We are unable to reduce or prorate camp fees for a partial week of attendance.
In the event that the Garden must cancel camp due to changes in public health guidelines, families will be refunded no more than the registration fees received.
Our camp activities are different for the three different age groupings, but the same week-to-week for those ages. Therefore, we do not recommend more than 1-2 weeks per camper as the activities will be the same.
All registrations are processed through our online system.  If you prefer to not register online yourself, you may register over the phone with a credit card by calling 510-664-7606.
To receive early Member registration access you must have an active UCBG Membership and be registered with our online ticketing system to enable membership verification. (Register and Sign In buttons appear at the top right corner of all ticketing pages. If you have never Registered with our ticketing system before, be sure to use the same email address and contact information as your membership when setting-up. Once registered with the ticketing system, you can use your associated email address and your chosen password to Sign In whenever you are using our ticketing site to receive your access/member benefits. If you have already Registered with ticketing before but forgot your password, click Sign In and then Forgot Your Password? to reset.) Click here if you'd like to become a Member.
Due to our limited capacity, there is no Member discount on summer camp.
If needed, please keep the receipt emailed to you upon completing your registration.  The UCBG tax ID or EIN number is 94-6002123.
Policy updated 1/10/2023
2023 SESSIONS ENTERING GRADES 1 – 2
2023 SESSIONS ENTERING GRADES 3 – 4
2023 SESSION ENTERING GRADES 5 – 6 | GREEN STUFF ALMUNI CAMPERS
Alumni Campers Entering Grades 5 – 6
Monday – Friday;

9 am – 3 pm


$500/week
July 31 – August 4: FULL   WAITLIST
---
For more camp information, email greenstuffcamp@berkeley.edu.